Distributed Use of Stairs and Escalators
Created with software version 2020.1
To follow along with this tutorial, download stairs-escalators.zip here.
In real-world pedestrian movement scenarios, different percentages of the population will use stairs or escalators. In addition, some portion of the population will walk on an escalator and others will stand. This example model demonstrates a method within Pathfinder to model these percentages and difference in movement characteristics. The simple model connects a lower level to an upper level by way of a set of up/down escalators on each side of a central set of stairs. In this demonstration, 70% of the population will use escalators and 30% will use the stairs (Steppers). Within 70% of the population using escalators, 50% of the entire population will stand on escalators (Standers) and 20% are allowed to walk (Walkers). We set the Priority value of "Walkers" to 1 to allow for them to more easily move past "Standers" who will politely yield to "Walkers" as necessary to let them pass. There are two occupant sources in the model (Lower and Upper) for agents to start at one of the levels and exit on the other level. This provides some additional counter-flow movement to the model.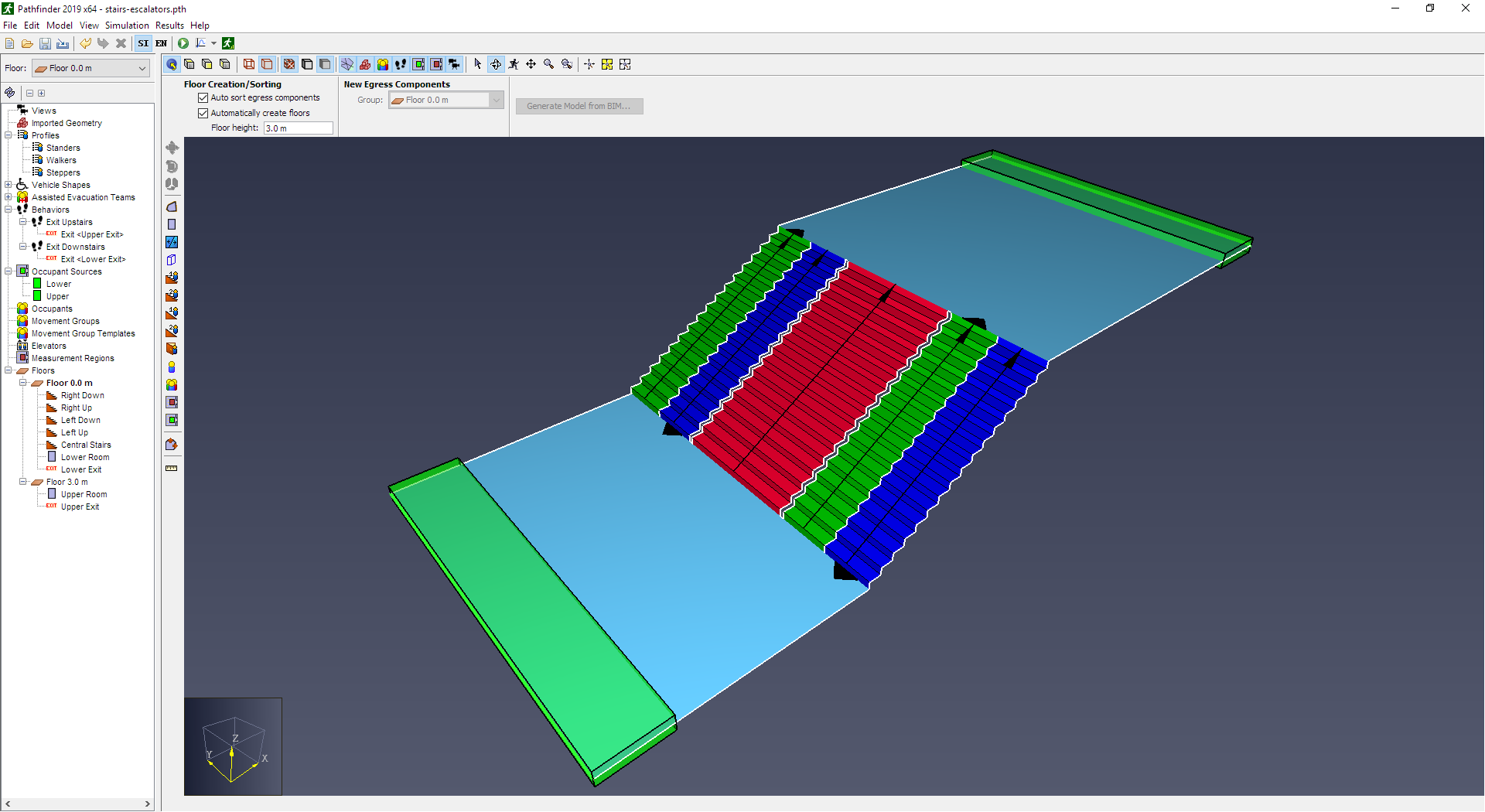 There were 402 occupants generated during the simulation. 197 occupants were "Standers" (Red) and 84 were "Walkers" (Blue) for a total of 281 Escalator users and 121 "Steppers" (Green) using the Stairs. This breakdown provides the 70% Escalator and 30% Stair distribution as expected. The graph below shows the split as it varies over time during the simulation.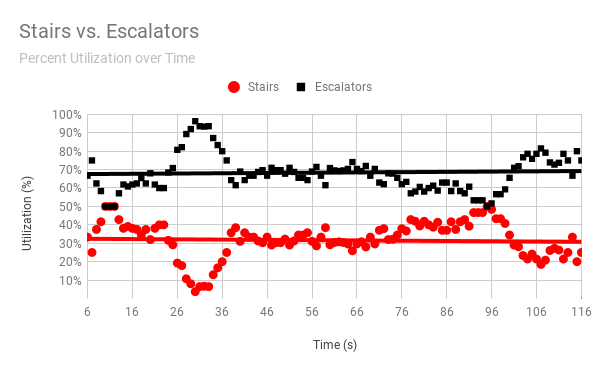 To download the most recent version of Pathfinder, please visit the Pathfinder Support page and click the link for the current release. If you have any questions, please contact support@thunderheadeng.com